At PetSmart, our associates are as diverse as the pets in our stores! We celebrate that our associates all come from different backgrounds with different experiences. We are passionate about creating an environment that is inclusive and have created Associate Resource Groups for you to get involved in ways that matter to you.
Pride at Work (PAW)
Unconditional love. It's that simple. We believe in unconditional love for our pets, for our associates, and for everyone. Our Pride at Work resource group fosters an environment where our LGBTQ associates and our allies feel supported and celebrated. And speaking of celebrations, we are also so proud for scoring 100% on the Human Rights Campaign's Corporate Equality Index for the second year in a row! Over the past several years, PAW has increased their member participation and impact in the community by:
Participating in Phoenix Pride Parade and Rainbow Festival
Contributing to the PAW Day of Service event
Attending the Diamondbacks Pride at the Park event
Sponsoring the Human Rights Campaign (HRC) Gala
Facilitating networking events and coffee chats
Assisting with recruiting efforts, leadership development, and communications across the business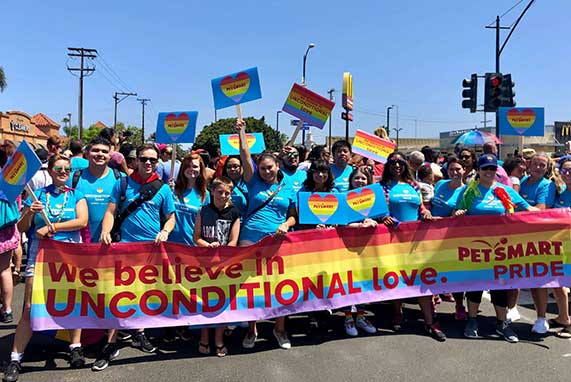 We can learn a lot from our pets. They teach us a sense of devoted, pure, and unconditional love, and it aligns perfectly with the message that Pride at Work wants to take out into the community.
MOSAIC
One of our core values is united together—cultivating an environment where individuals with diverse backgrounds and talents can come together to make a difference in our company and our communities. Our Associate Resource Group, Mosaic, was created to bring these values to life.
Mosaic's mission is to:
Celebrate diversity
Educate on differences
Facilitate conversations
Collaborate with peers
Advocate for equity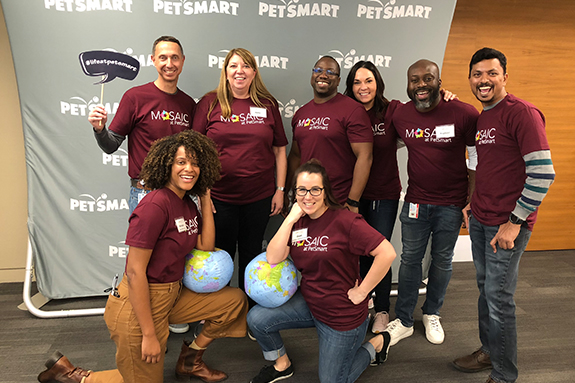 One of the things I've most enjoyed in my career has been the opportunity to work with people from diverse backgrounds. PetSmart is no different. We have so many associates from cultures we all should understand, embrace, and celebrate. MOSAIC provides an opportunity for our associates to do just that.
W.I.S.E: Women Inspiring Strength and Excellence
Our W.I.S.E associate resource group focuses on advancing women's careers through education and networking. Members work to advance their career and their mind by engaging with associates from across the business and gaining exposure to different perspectives. Through a variety of events, W.I.S.E encourages members to step out of their comfort zone and supports them in taking charge of their own professional development. Over the past several years, they have increased their member participation and associate impact by:
Hiring guest speakers to present on influential topics such as building self-confidence and overcoming fear in the workplace
Orchestrating panel sessions with internal executives
Organizing associate social hours
Coordinating member volunteer opportunities
Sponsoring members to attend valley wide networking opportunities in partnership with the national Network of Executive Women (NEW)
Developing mentorship circles and assigning mentor/mentee pairings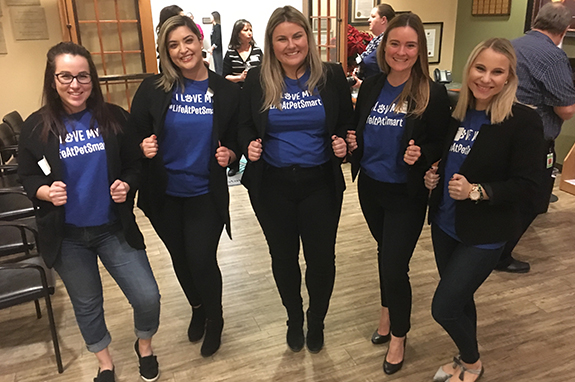 W.I.S.E has been instrumental in providing access to both people and information that I otherwise would not have known. They continue to support women and men in their journey to learn and develop the skills they need to become a better leader, and a better member of the community!
StartSmart
As an intern, recent graduate, or early career professional, you have the opportunity to join the supportive StartSmart community. StartSmart is an associate resource group dedicated to helping PetSmart professionals develop business and leadership skills by:
Facilitating networking events such as coffee chats and lunch/learns
Organizing associate social hours
Hosting career advancement workshops on interviewing, business etiquette, and technical skills
Coordinating volunteer events like our annual back to school supply drive and associate give back day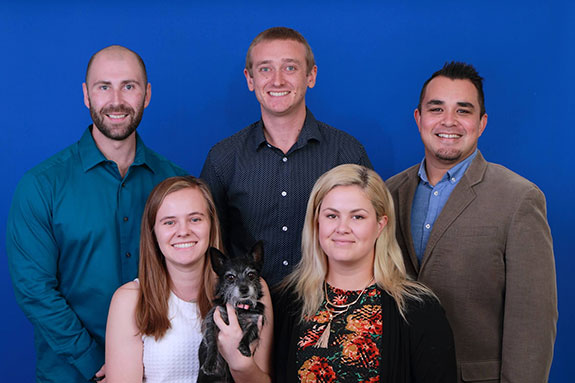 StartSmart is a vital part of PetSmart's campus because it provides early career professionals with opportunities to grow as corporate professionals and to network with fellow PetSmart associates. StartSmart gives me the opportunity to elevate and expand my career beyond everyday business experiences.
Mentorship Circle
At PetSmart, we not only seek amazing talent but work hard to foster it! Our Mentorship Circle's focus on career and personal development through monthly mentorship sessions led by our experienced senior leaders. Through this program, we are able to create a strong partnership that supports and encourages development so that mentees may maximize their potential, grow their skills, and be empowered to take ownership of their careers.
One of our 2018 mentor/mentee pairs shared some program insights and what they have personally gained from participating: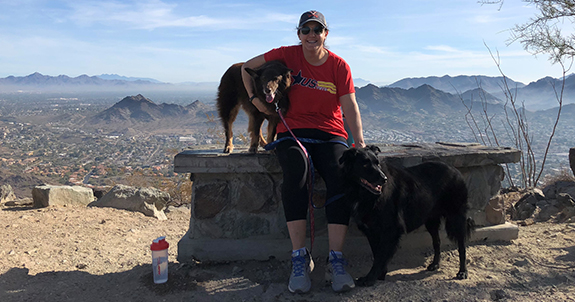 Mentorship Circles gives associates an easy, informal way to not only get mentorship and guidance. I have gained as much from my mentees as they have from me! I love hearing their perspective on wins and opportunities across the organization. We all can spare one hour a month to invest in ourselves and connect with our peers, and this program makes it simple to do so!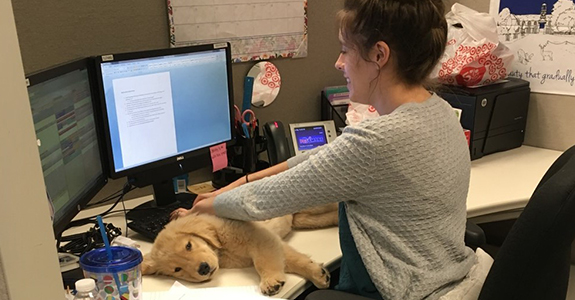 The Mentorship Circle was a step out of my comfort zone. I really enjoyed the opportunity to discuss challenges and wins in a comfortable, but different, environment. I was able to grow my ability to demonstrate courage in 'public' speaking, a skill that will continue to serve me in my career development.