Welcome to PetSmart's salons – where opportunity is always in vogue. While you work to keep pets looking great, we'll help you to grow your career, build a book of business, and achieve your ambitions. This means that your future will look every bit as good as the pets you pamper.
Working in our Salons
Discover how you can work in an exciting environment with people who share your passion for pets and keep our furry friends clean, happy and looking fabulous.
Fun Facts
More Than

2,500

Pet Stylists Graduate

From our grooming academy annually

We groomed over

13 million

Pets in 2018

Our pet stylists get over

800 hours

of Training

Our groom team competes in

8 National events

each year
Career Progression
Creative & Inspired Individual
Training

If you're entrepreneurial, fashion-forward, and have a passion for pets, PetSmart has built the perfect foundation for your new career path. We're currently in search of novice Pet Stylists to receive formal training and start careers with our PetSmart Grooming Academy. No prior experience is required! Here's how you can begin your career with us:

Groomer Trainee – Over several months, you'll gain experience shampooing and caring for our furry clients.

PetSmart Grooming Academy – We offer free, paid training in our Grooming Academy which includes a paid apprenticeship with instruction valued at $6,000.

Salon Field Practice – Bring your Academy training to our salons. Under the mentorship of an experienced pet stylist, you'll get hands on experience grooming all breeds of dogs.

Pet Stylist

There are a lot of great reasons to choose a career grooming pets, but it can be difficult to strike out on your own. The constant hunt for leads, self-employment taxes and health insurance worries are enough to drive you barking mad. That's why joining PetSmart as a Pet Stylist is a great decision for so many. We understand your need for independence, but we support you with stability and a great brand that helps drive new clients straight to you. The rewards of a PetSmart career are pretty good looking too.

Guaranteed & stabilized earnings
Competitive hourly rate + commission
Vacation days, benefits, and 401k
All tools and products provided for you
35% off on additional products

Growth Opportunities

Just like there are multiple breeds of pets to pamper, there are multiple ways to grow in our salons. Our career opportunities don't stop at experienced stylist. It all comes down to your ambition and the path you want to take. Advanced roles include:

Salon Leader
District Academy Trainer
Quality Education Manager
Salon & Services Operations at Home Office
I was trained for success and I took it and ran with it. I started as a Bather and I am now a District Academy Trainer. The ability to grow and develop yourself in this company is unreal.
Jennifer
District Academy Trainer
Introducing the Groomery
Pampering pets really is our forte – as The Groomery attests. A stand-alone salon with a spa-inspired design, The Groomery is the place where all pets are treated like top dogs. It's also the ideal place for experienced and aspiring Pet Stylists to build a great career delivering upscale, unique, and innovative grooming services.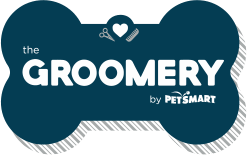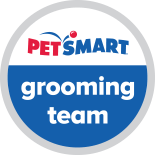 Our award-winning Stylists
We take pride in picture-perfect pups and our PetSmart Grooming Team. They turn grooming into an art at competitions across the nation. Every year they win trophies and awards while representing the top-quality work PetSmart stylists are capable of. With this kind of talent on display, it's no wonder that the average tenure for the PetSmart Grooming Team is 12 years!
See our team's 2018 achievements below and check out what the whole team is up to on Twitter.
Tiffany Alemany - 1st Place

U.S. Open Styling, Yellow Rose, Yorkshire Terrier

Tiffany Alemany - 2nd Place

All Other Purebreds, Yellow Rose, Bichon Frise

Des Johnson -1st Place

All Other Purebreds, Yellow Rose, Bichon Frise

Des Johnson - 3rd Place

Poodles, Yellow Rose, Standard Poodle

Ashley Beltz - 2nd Place

Poodles, Yellow Rose, Miniature Poodle