Each year the 4 departments of the IT Team gets together to celebrate both individual and team successes. Associates are nominated by their peers and leaders, then selected by the leadership team. Help us congratulate the winners below!
IT Rookie of the year
This award recognizes an IT associate who has started in the last 2 years and has made significant contributions to the business and/or IT organization.
Winner: Tyler

"Tyler has been an essential part of our security team, and has taken lead in many key security programs - this is especially important, because much of what he does is behind the scenes to keep our employees and customers safe. He has greatly enhanced our security awareness program, CyberSmart, and responds courteously and promptly to employee concerns of threat. Within our team, he is always the first to help any of us and patiently train new additions to the team. He does so much for this company, and has such a passion for it."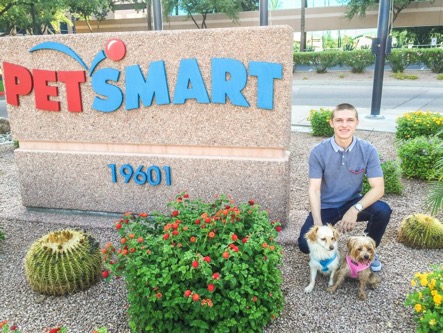 IT COACH OF THE YEAR
This award recognizes a manager who provides excellent support to their direct reports in the form of praise & recognition, career coaching and mentoring, team cohesiveness, business knowledge development and who has an overall investment in their associates' success at PetSmart.
Winner: JD

"JD has actively worked building his team into a cohesive machine filled with people who he motivates to go above and beyond. He also encourages them to stretch to learn new things and provides them opportunities. He is completely engaged with his team!"

"Incredible with his team; drove huge improvements in his space; fantastic partner to IT and business; steps out of role to assist - always; grows his team; and provides incredible customer service"
Consider it done award
This award recognizes an IT associate who everyone can consistently count on to get the job done.
Winner: Tony

"He does it all. Tony is reliable. If he does not know, he is committed to getting the result or the answer you are looking for"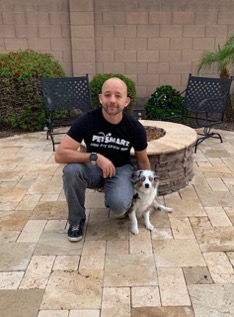 Tech Guru of the year
This award recognizes an IT associate who demonstrates technical ingenuity in solving challenging issues.
Winner: Chad

"As a Solution Architect, Chad brings extensive technical knowledge to every solution discussion. He has a solid understanding of complex systems in project like Loyalty and PRISM. He has the ability to see the overall picture and can come down to the details when needed. He's not afraid to provide his feedback on solution design, even if it's not popular. He always tries to improve PetSmart solution development implementations, architecture, tools, methodologies, or data. He has helped the PRISM project to implement better solutions."

"…Chad has a keen appetite for anything technical. His passion to try to understand every approach and solution for the ideal process has been influential in driving towards IT's deliverables. His breadth of knowledge across the IT landscape is invaluable! He is constantly thinking of better ways to achieve the solution while being cognizant of what is most critical and what is the best way to reduce the burdens on the dev teams."
Customer Whisperer
This award recognizes an IT associate who consistently delivers valuable solutions to our customers
Winner: Alim

"Alim is one that Leads the Pack from a customer-first perspective. All levels, all departments, and all parts of IT that have interacted with Alim have shared that he is highly accountable, delivers with high quality, builds a lasting relationship, and consistently leaves things better than how he found them. Every interaction with Alim, he treats as a customer of his solution. From Intactix to Mastiff, to creating software deployment packages to support licensing tracking and the multiple other CD items he's delivered, Alim consistently is part of new situations where he and those around him come out stronger!"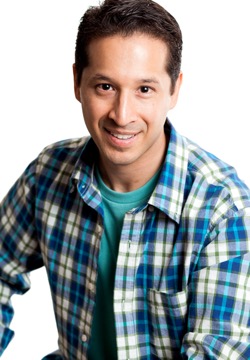 The A Team
This award recognizes IT teams who foster cooperation, collaboration, and open communication. These teams often work behind the scenes to offer systems support for projects even if they are not members of the primary project team.
Winner: Digital Web Product Team

"This team is conscience of the impact to customers and always wants to deliver a great experience. They are accountable to the pack, and are always willing to pitch in and support other teams as well as developing a great product for the company. The full team worked together with business partners and vendors to launch Treats, the new Services Booking Website and a variety of other enhancements and fixes to provide value for the business."
IT Top Dog
This award recognizes an IT associate who consistently displays exemplary performance while living the PetSmart values. This is a strong team player who inspires peers and whose commitment to partnership and collaboration is commendable.
Winner: Amy

"Amy was nothing short of amazing this last year. She took on the PRISM initiative as a Program Manager. Amy's drive and work ethic lead her to success in this project. Ensuring that this large initiative was coordinated appropriately, while overlapping somewhat with the previous large project of Loyalty. She worked through the various challenges with great poise and attitude. It is comforting to work with someone who I always felt was on the ball and could support me when needed."

"Amy led PRISM and created a team culture quickly in a large program. She has a passion for her work, learning new tricks along the way to lead the team to success. Always willing to dive in, drive change and motivate the team towards success. Her efforts led to a non-disruptive launch of PRISM."